A proven model for growth
The provision of healthcare insurance is increasingly competitive, demanding, complex, and continuously evolving, and health insurers must adapt to this reality with innovation and a focus on cost containment. Our principal focus at LSV is to complement our health insurance partners' missions as they meet the challenges of this complex marketplace. We are leaders in integrating health and dental coverage to drive improved health outcomes and lower medical expenses for the most costly segments of the covered population.
Our Dental4Health® program uses medical diagnoses and histories to target and proactively enroll members in a program of personal outreach and access to enhanced dental benefits. These enhanced benefits (provided at no cost to the member) are shown to improve the health of those with select chronic conditions by lowering the co-morbidities of diseases that continue to add to the incremental healthcare cost curve.
In addition to our focus on the economic imperatives of health and dental integration, our model includes applying focused actuarial and underwriting expertise to effectively manage the overall cost of dental care. Our actuarial and underwriting strengths are complemented with the development and maintenance of large, high-quality local provider networks that help drive down unit cost. Our network dentists and staff work with our partners' care coordination teams and primary care physician networks to deliver population health management results and excellence in customer experience.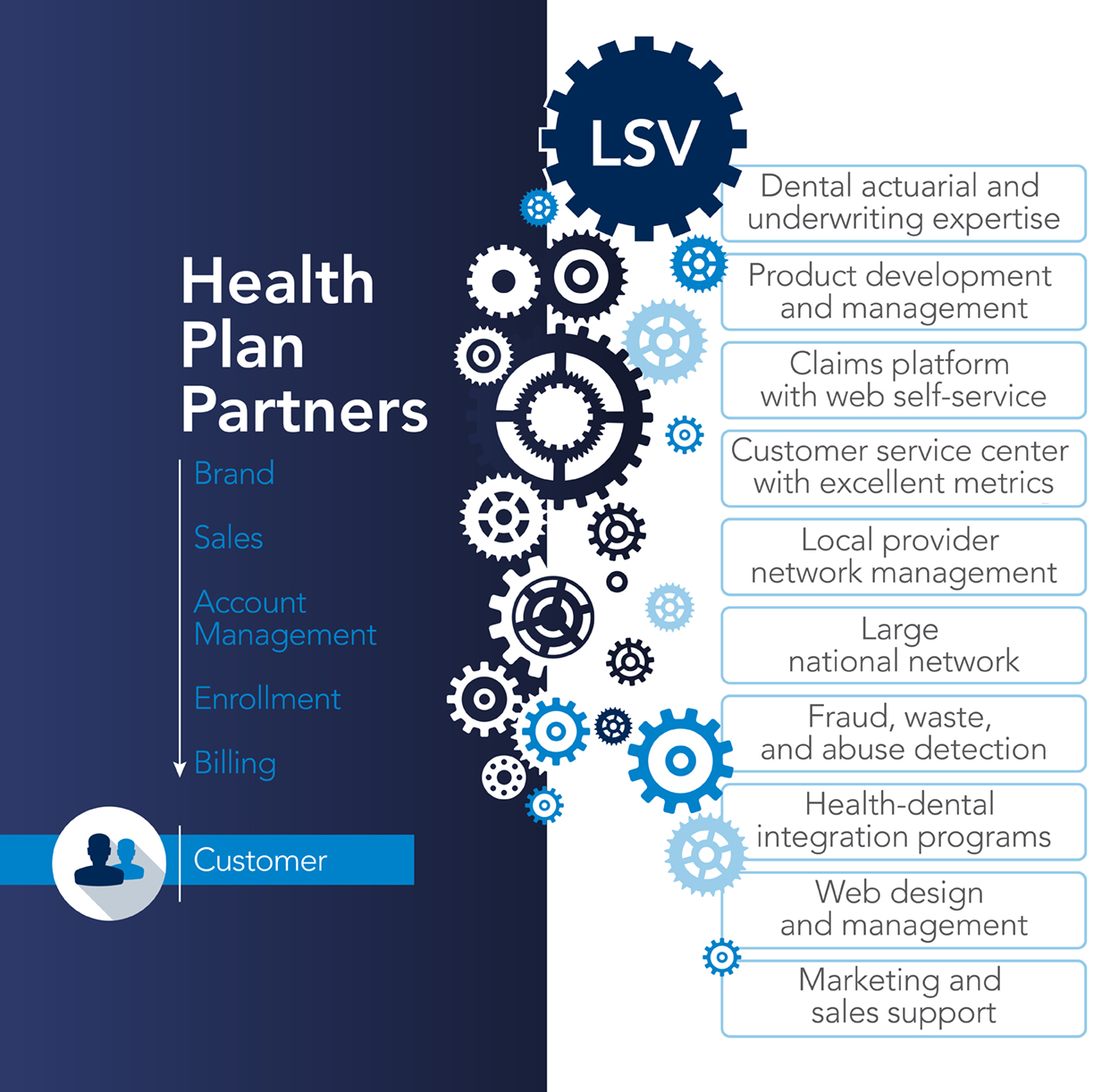 Our experienced management team is committed to driving growth for our partners through highly responsive product development, marketing, and sales strategies. We have proven results in building a competitive, profitable dental offering and growing it across multiple, diverse geographies.
By partnering with LSV, you will gain access to unrivaled dental market expertise focused on a value proposition of health and dental integration, and you will have the ability to leverage our technology, processes, and support. We can work with you to provide your members with best-in-class dental coverage that aligns with your health business.
To learn more about what LSV has to offer, contact us.