Complementary ancillary benefits for greater health and well-being
LSV works with our health plan partners to help provide a broad suite of benefits that help improve the health and well-being of members. Our supplemental, life, and disability products are underwritten by USAble Life and co-branded with our partners. Through our dental partnership model, we manage the dental business while leveraging our partners' health brands.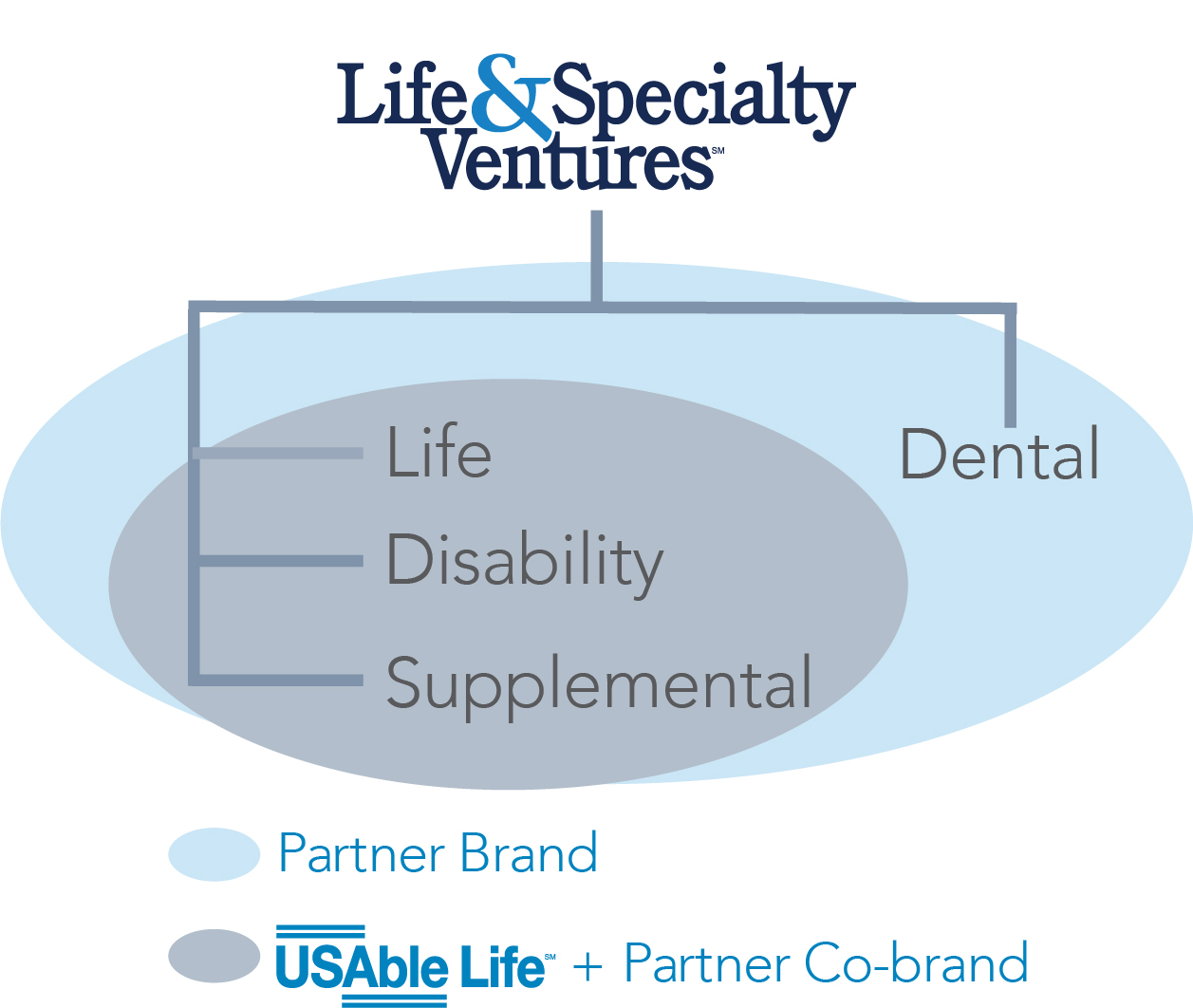 Supplemental, life, and disability plans
Our extensive portfolio of supplemental, life, and disability products insures more than one million people and over 27,000 employee groups. Our products include Accidental Death & Dismemberment, Accident, Critical Illness, Hospital Indemnity, Term Life, and Short Term and Long Term Disability. These products may be funded by the employer, by the employee on a voluntary basis, both in combination, or through consumer channels.
Learn more about our products and consistently high service delivery.
Dental alliance model
We have a team of dental insurance specialists with a long track record of creating profitable dental blocks while working with our partners to maintain their brand. Our flexible approach ensures continuity of customer experience and maximizes health-dental integration opportunities. Our model includes applying focused actuarial and underwriting expertise to drive down dental loss ratios; delivering a claims and service capability with scale advantages and excellent execution; developing a large, high-quality local provider network that maximizes effective discounts; providing a large national network; and establishing key health-dental integration points.
By partnering with LSV, health plans gain access to unrivaled dental market expertise and have the ability to leverage our technology, processes, and support. Learn more about the LSV difference.